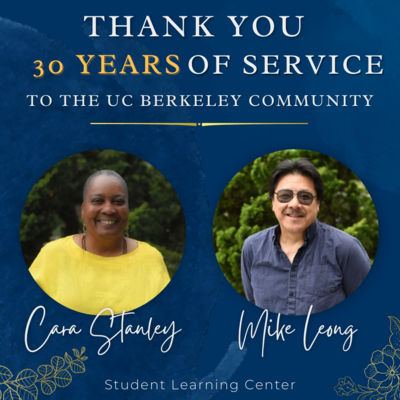 This year marks an extraordinary milestone for two of our beloved colleagues at the SLC: Cara Stanley and Mike Leong are celebrating 30 years of service to UCBerkeley!
For three decades, both have been committed to providing rigorous and high-quality academic support to advance educational equity and excellence.
Cara, we thank you for your visionary leadership of the Student Learning Center and your dedication to empowering all learners to embrace their authentic selves and take ownership of their academic journeys.
Mike, we thank you for your steadfast leadership at the SLC and dedication to ensuring all students have the tools, guidance, and support they need to unlock the power of mathematics and statistics.
Please join us in saluting their #SLCExtraordinary 30 years of service and celebrating their achievements!