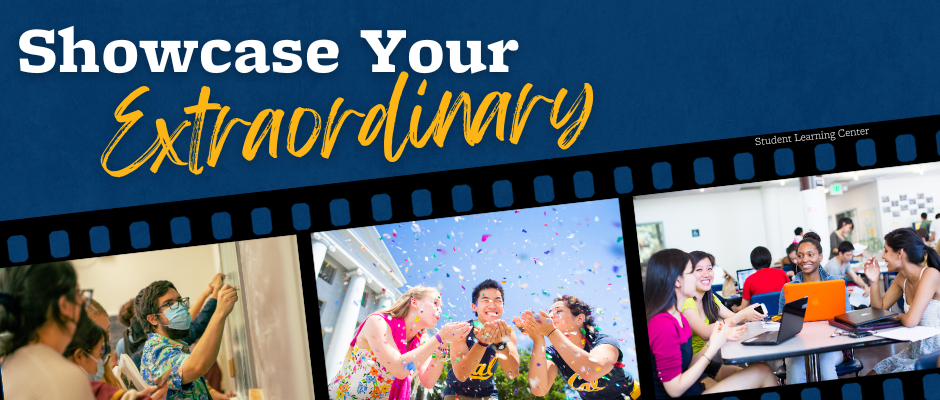 The SLC is making its on-screen debut! This week, a professional film crew will come in to create a promotional video and capture the truly extraordinary moments that happen here. We've been gathering props and setting scenes, now all we need is our star talent–you!
Join us from 1-5 PM on Wednesday, 4/19, and Thursday, 4/20, to showcase your extraordinary and be part of the SLC's image for years to come! Whether you're studying in the Atrium or engaging in drop-in, come by and help us fill the building to the brim. We'll also have an assortment of satisfying snacks to keep your energy going!
As you get camera-ready, we encourage you to wear bright, solid colors to truly shine on the screen. You can also sport your Cal spirit with some Golden Bear gear!
Want even more time in the spotlight? Become a featured face! Sign up here to let us know you're interested and we'll reach out to you with more info.
Don't miss out on this incredible opportunity to be a part of SLC history!
Questions? Email slc@berkeley.edu.