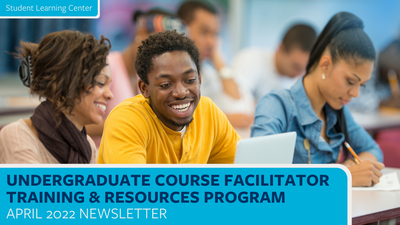 Welcome back from Spring Break, current & future DeCal Facilitators!

We have new UCFTR training dates for April 2022 and an exciting DeCal Spotlight! Read our April 2022 newsletter to learn more!

Have questions or want to get connected with UCFTR? If so, email us at slc-ucftr@berkeley.edu! Want to sign up to receive this newsletter in your inbox? Register to be part of our listserv!