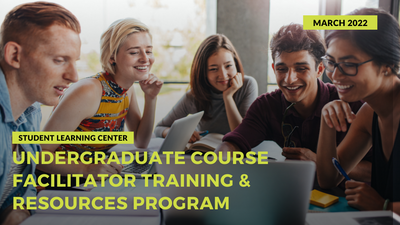 Happy Monday, current & future DeCal Facilitators!

We are so excited to launch UCFTR's email newsletter! Over the course of the semester, we'll be sending periodic updates highlighting UCFTR resources, service announcements, deadlines, and other news related to DeCals. Read the March 2022 Newsletter for full details!

Have questions or want to get connected with UCFTR? If so, email us at slc-ucftr@berkeley.edu! Want to sign up to receive the newsletter in your inbox? Register to be part of our listserv!