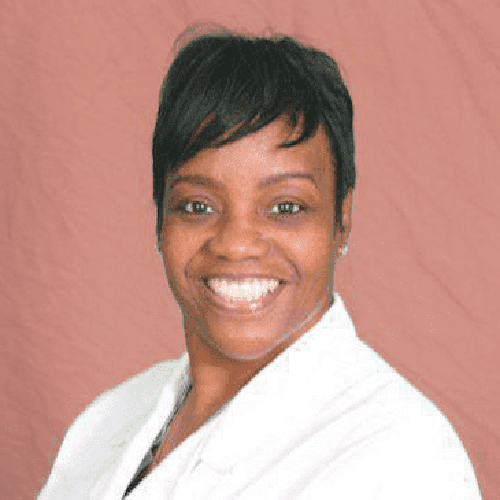 Gwen Allen
Dr. Gwen Allen of the Gardena Women's Center in Gardena, California, has a passion for helping women of all ages receive the best in women's healthcare—from pregnancy to menopause. Dr. Allen began her medical training at the UCLA David Geffen School of Medicine, completed her residency in obstetrics and gynecology at King/Drew Medical Center in Los Angeles, and has been practicing medicine since 1998. Together with her experienced team, she specializes in high-risk pregnancies and routine OB/GYN services. She is affiliated with several hospitals in the area, including Centinela Hospital Medical Center, Gardena Hospital, Glendale Memorial Hospital & Health Center, Little Company of Mary Hospital and St. Francis Medical Center.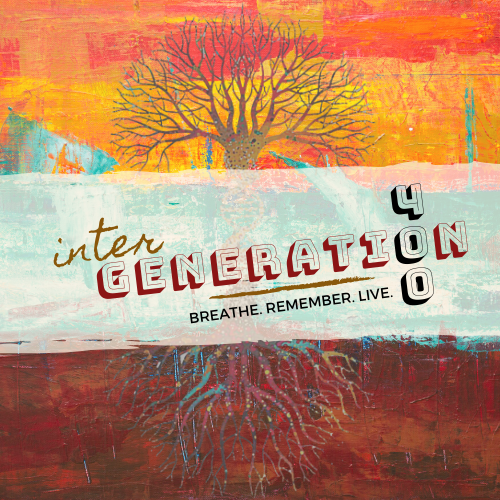 Michelle Clark
Michelle Clark, MD, DLFAPA, is an Adult Psychiatrist and a staff member of the Traditions Behavioral Health psychiatrists' registry. She is currently assigned as a Forensic Psychiatric Consultant to the Contra Costa County Detention Facilities, and her clinical activities have included outpatient, inpatient, and medical/surgical consultation and liaison services constituting over 40 years of practice experience. A distinguished life fellow of the American Psychiatric Association and a member of the Council of Elders of the Black Psychiatrists of America, Dr. Clark has received numerous awards for her work and served on the boards of organizations dedicated to medical, psychological, social service, and public communities.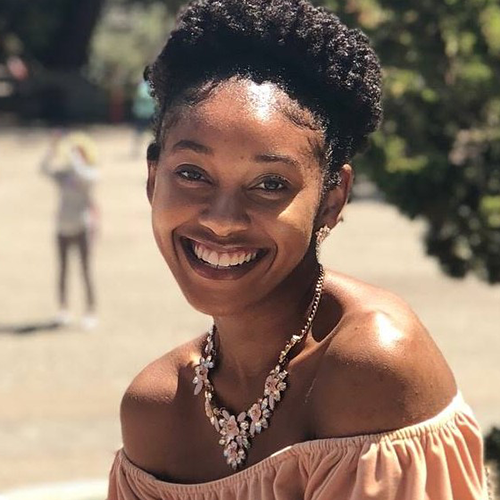 Kyndall Dowell
Kyndall Dowell is a first generation undergraduate at Berkeley, studying African American and Legal Studies with a planned Education minor. An active advocate for social change and a member of the Associated Students of the University of California's (ASUC) Office for External Affairs Vice President (EAVP), they currently sit on the board for the University of California Student Association (UCSA) as UC Berkeley's Campus Organizing Director and as Vice Chair of the Racial Justice Now Campaign. Kyndall is also an avid volunteer for the Black Recruitment and Retention Center (BRRC) and an intern for the African American Student Development Office, planning intentional events and welcoming and serving members of the community.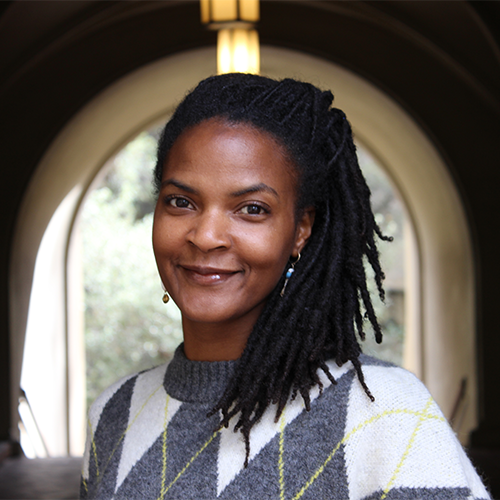 Takiyah Franklin
Takiyah Franklin is a core member of the Othering & Belonging Institute faculty research clusters and current Chair of Berkeley's Black Faculty and Staff Organization. In prior roles, she co-designed the HR Organizational Management for Equity and Inclusion professional development module for senior leaders on campus, worked as a Graduate Advisor for the Berkeley's Sociology Department, and served as program coordinator for the McNair Scholars Program at California State University, East Bay. She is a proud alumna of Dillard University (HBCU) and earned her M.A. in African American Studies from the University of Wisconsin-Madison. Takiyah is a vocal performing and recording artist, and a mother of 3 beautiful children.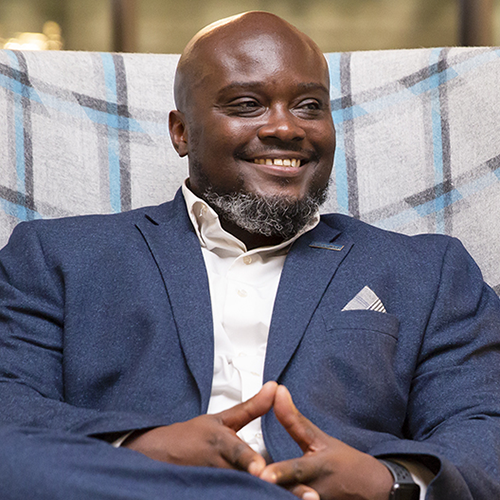 Marco Lindsey
Marco Lindsey is the Associate Director of Diversity, Equity, and Inclusion at the Berkeley Haas School of Business. He was the first African American Chief of Staff at Berkeley Haas, where he has worked for 13 years. Prior to coming to Cal, he worked in biotech at companies such as Bio-Rad and Carl Zeiss Meditec. An Oakland native, he is also a board member of 100 Black Men of the Bay Area and was voted 2017 "Man of the Year" for connecting over 20,000 Bay Area residents of color with careers in the tech sector. His hiring fair topics have included Non-Engineering Careers in Tech and Launching Your Own Start-up. Marco has received congressional recognition from Councilwoman Barbara Lee for his work in the Oakland Community.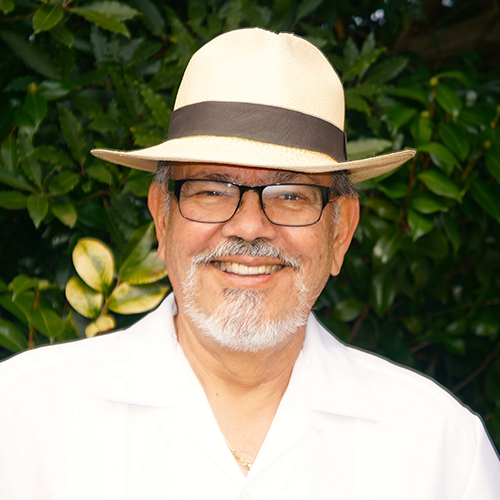 Carlos Muñoz, Jr.
Carlos Muñoz, Jr. is Professor Emeritus in the Department of Ethnic Studies and Adjunct Faculty in the Latin American Studies Center at UC Berkeley. After 50 years of teaching in higher education, he has gained international prominence as a political scientist, historian, and public intellectual. He is the author of numerous pioneering works on the Mexican American political experience and on African American and Latino political coalitions. As a scholar-activist, Dr. Muñoz has been a central figure in the struggles for civil and human rights and peace. He played a prominent leadership role as a founder of the Chicano Civil Rights Movement and has since served as a leading organizer of various multiracial coalitions.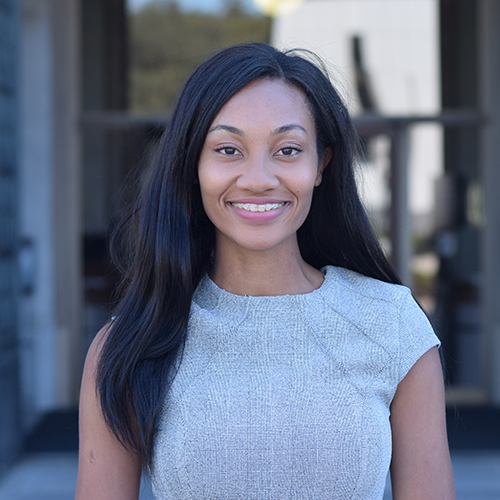 Cheyenne Overall
Cheyenne Overall has been active in social justice since her days as a UC Berkeley undergraduate. Her 2016 honors thesis was motivated by a series of gang indictments that unjustly targeted several black men in San Diego County, including her cousin. She argued that gang identity can be ascribed onto black youth through vague documentation criteria, racial stereotypes, and the law. In 2017, her work came to the attention of attorneys at Morrison & Foerster LLP, who filed a civil rights lawsuit on behalf of the indictment victims. Now a graduate of Berkeley Law, she is an associate attorney at Morrison & Foerster and has clerked at the East Bay Community Law Center's Clean Slate Clinic and the San Francisco Public Defender's Office.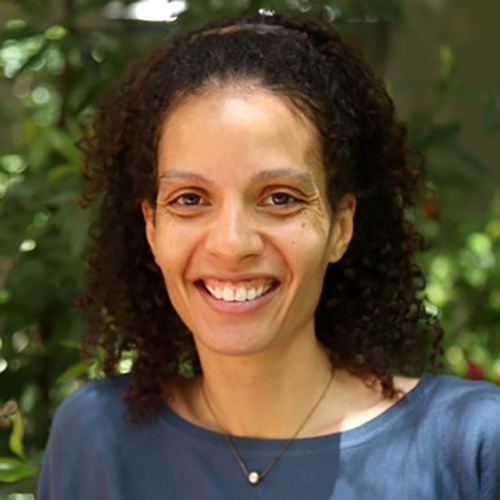 Sarah Vaughn
Sarah E. Vaughn's primary field is the critical study of climate change. She received her B.A. in 2006 from Cornell University, majoring as a College Scholar with a focus in Anthropology, Sociology, and Inequality Studies. She was awarded a Ph.D. in 2013 from the Department of Anthropology, Columbia University. She has engaged climate change through both ethnographic and archival research of the geotechnical engineering sciences and the shifting political frameworks for climate data and services. At stake in her research is the way climate change generates problem spaces and claims to expertise. She is affiliated with the Center for Science, Technology and Medicine and The Program in Critical Theory.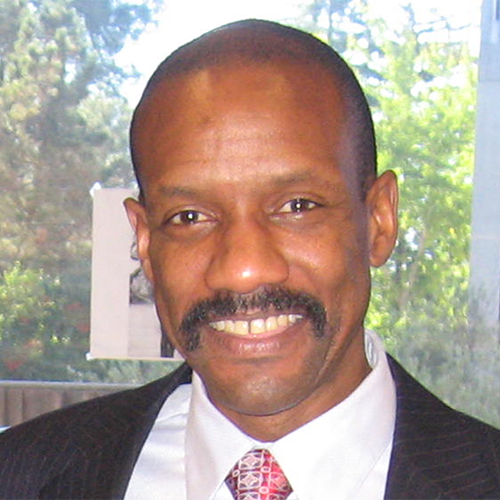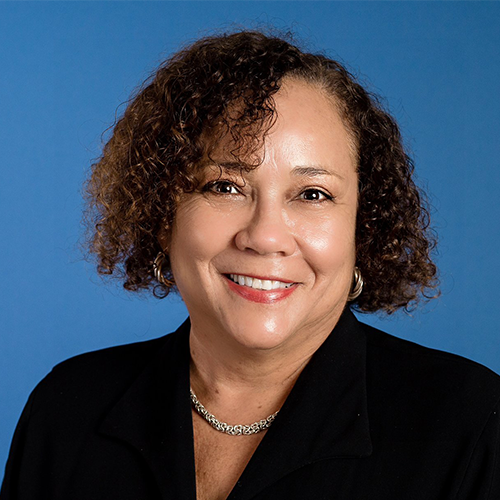 Sherilynn Cooke
Sherilynn Cooke, MD, MPH, is vice president of the Sinkler Miller Medical Association, and a primary care internist at the Permanente Medical Group. Her specialities are Internal Medicine and Obesity Medicine. Prior to medical school she worked as a public health educator and in various other roles in the San Diego County Department of Health and Social Services. She is particularly interested in disease prevention and social determinants of health, and has been involved in community and school-based adolescent health research. She completed her Masters of Public Health at UCLA and her MD at Stanford University. To maintain her own physical and mental health she regularly swims, scuba dives, hikes, and rides horses.
William "Russ" Ellis
William "Russ" Ellis joined the UC Berkeley Department of Architecture in 1970 where he taught, researched and innovated in the intersection of sociology and architecture. Raised in Los Angeles, he graduated from Compton High School and earned his BA at UCLA. While at Berkeley, Ellis served as Vice Chancellor of Undergraduate Affairs and Faculty Equity Association and became a strong voice at the university in support of diversity. He was also director of the Institute for the Study of Social Change, a research center dedicated to understanding the processes of social change and contributing to the transformation of conditions of inequality. Ellis's contributions have been documented in part by the Regional Oral History Office.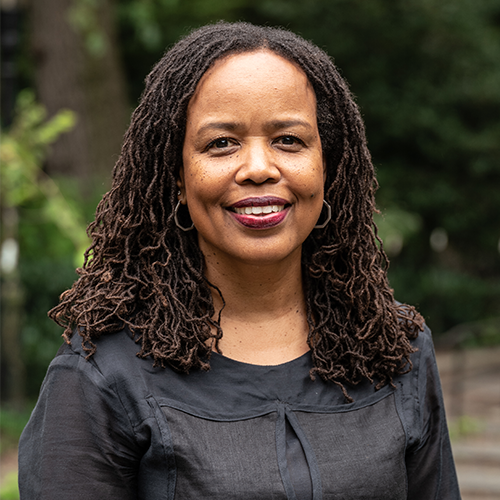 Saidiya Hartman
Saidiya Hartman is a professor of English and comparative literature at Columbia University, the former director of Columbia's Institute for Research on Gender and Sexuality, and a current MacArthur Fellow. Her major fields of interest are African American and American literature and cultural history, slavery, law and literature, and performance studies. Prior to her tenure at Columbia, she was a professor of English and African American Studies at UC Berkeley. Her books include Scenes of Subjection: Terror, Slavery, and Self-Making in Nineteenth-Century America (1997), Lose Your Mother: A Journey along the Atlantic Slave Route (2007), and Wayward Lives, Beautiful Experiments: Intimate Histories of Social Upheaval (2019).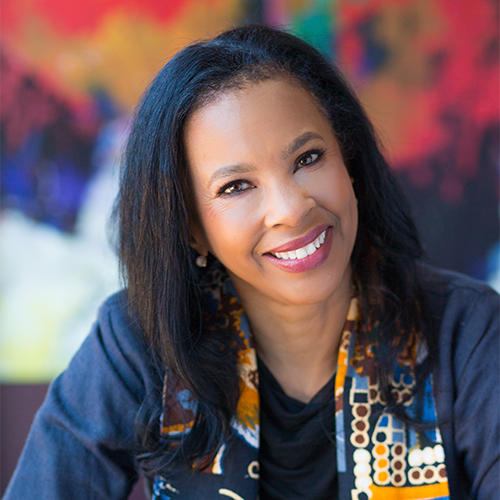 Regina Jackson
President and CEO of the East Oakland Youth Development Center, Regina Jackson has set the strategic direction for EOYDC's national youth development model for over 25 years. Focused on character-based leadership, her platform of youth-led initiatives have empowered thousands of young people to achieve lifelong academic and career success. A global thought leader for youth development, she has led student delegations and service groups to China, Haiti, and Mexico City. In recognition of her impact on urban, multicultural, and international youth, she received an honorary doctorate in Humane Letters from the University of San Francisco and has been featured on ABC-TV World News Tonight, Essence Magazine, and Parenting Magazine.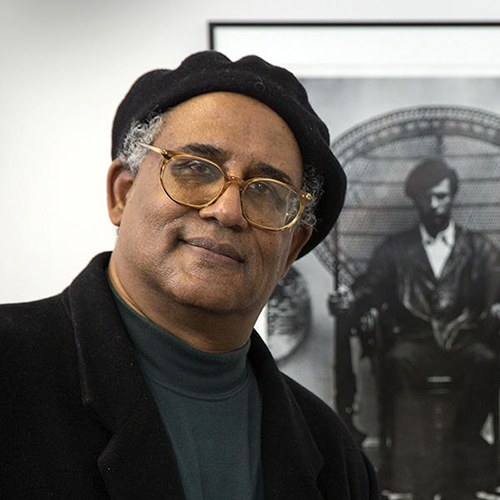 Waldo Martin
Waldo E. Martin Jr. is the Alexander F. and May T. Morrison Professor of American History and Citizenship at UC Berkeley. The principal focus of his scholarship and teaching is African American cultural and intellectual history, in particular the Modern African American Freedom Struggle. With Joshua Bloom, he co-authored Black Against Empire: The History and Politics of the Black Panther Party (2013). The second edition of his book Brown v. Board of Education: A Brief History with Documents, originally published in 1998, was just released. His current book project is "A Change is Gonna Come," a cultural analysis of the modern African American Freedom Struggle.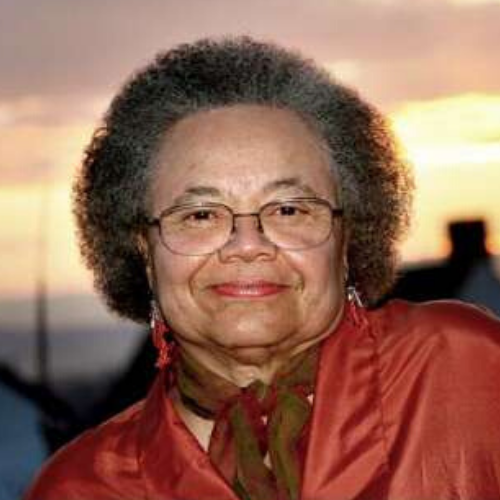 Daphne Muse
Daphne Muse is a writer, activist, educator, editor, social commentator and cultural broker. Born in Washington, DC, she graduated from Fisk University in 1967 and went on to teach in DC public schools before managing Drum and Spear, a bookstore and cultural center. In 1971, she migrated to Northern California and served as a secretary to the Legal Defense Team for the Angela Davis Trial before joining the faculty of UC Berkeley's Afro-American Studies Department in 1972. She later served on the English Department faculty and as the research coordinator for the McNair Scholars Program. Muse also served on the Ethnic Studies and English Department faculties of Mills College and as the director of the Women's Leadership Institute.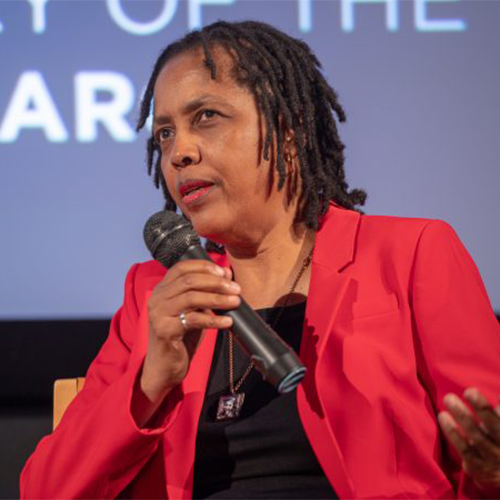 Deborah Plant
Deborah G. Plant is an African American literature and Africana Studies scholar and literary critic whose special interest is the life and works of Zora Neale Hurston. She was instrumental in founding the USF Department of Africana Studies and in the development of its graduate program. She chaired the department for five years, and was Associate Professor of Africana Studies there until her appointment as Associate Professor of English. She holds a BA in Fine Arts from Southern University (Baton Rouge), an MA in French from Atlanta University, and MA and PhD degrees in English from the University of Nebraska-Lincoln. Plant currently resides in Tampa, Florida, and continues her research and writing as an independent scholar.
D. Mark Wilson
Dr. D. Mark Wilson is a Continuing Lecturer in the UC Berkeley Music Department, where he conducts the UC Berkeley Gospel Chorus, and a Lecturer in Sociology at St. Mary's College. He earned his B.A. from Howard University, his Masters of Divinity degree from Harvard Divinity School, and a Ph.D. in Sociology from the University of Michigan. He teaches courses on music and social change and has used musical performance to create diversity and global justice in Cuba, Nicaragua, and Sri Lanka. An ordained African American clergyperson, he was the Bay Area's first African American Baptist Pastor to "come out" and be accepted by his congregation as a gay man. He also mentors queer youth through the Pacific Center for Human Growth.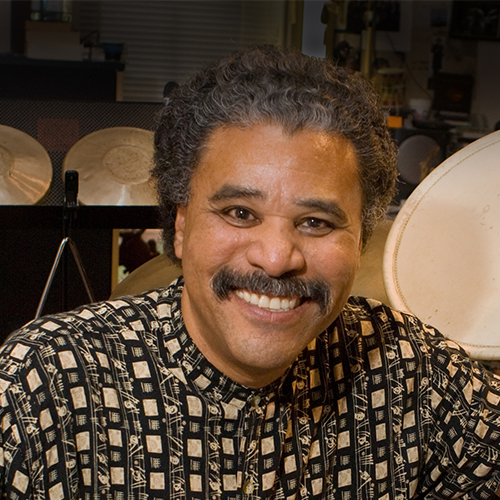 Anthony Brown
Dr. Anthony Brown is a composer, percussionist, ethnomusicologist, Guggenheim, MacDowell and Ford Fellow, and a Smithsonian Associate Scholar. He has performed on over 30 recordings and has collaborated with Max Roach, Cecil Taylor, Zakir Hussain, Pharoah Sanders, Angela Davis, and the San Francisco Symphony. Dr. Brown is currently Artistic Director of Fifth Stream Music and the Grammy-nominated Asian American Orchestra, and is a professor of music at the California Jazz Conservatory. He has contributed chapters to books about Duke Ellington and John Coltrane published respectively by Cambridge and Oxford University Press and received the Distinguished Alumnus Award in Music from the University of Oregon in 2017.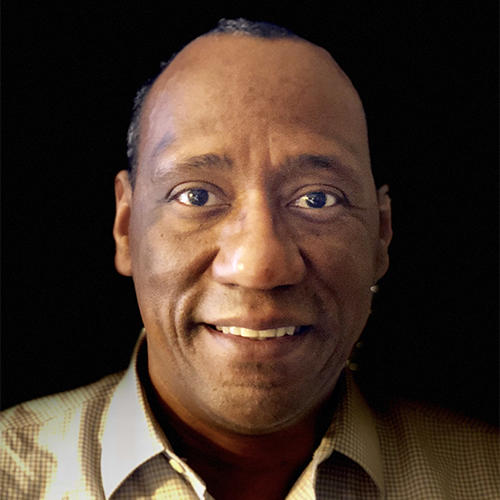 Billy Curtis
Billy Curtis has served for over 20 years as the Director of the Gender Equity Resource Center at the University of California, Berkeley. He is highly experienced in group facilitation, diversity training and development, management, community organizing, student development, policy analysis, and social media. Billy co-authored "Transgender Issues on College Campuses," which provided universities with a blueprint for creating Trans inclusive spaces. Billy is a community advocate who has served on a number of SF boards and committees. He has received LGBTQ community honors from the GLBT Historical Society and East Bay Stonewall Democratic Club and, in 2018, was honored as a San Francisco Pride Parade Community Grand Marshal.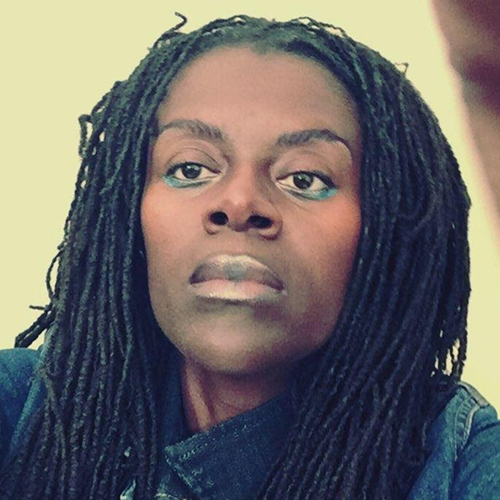 Kin Folkz
Kin Folkz is the CEO and co-founder of SpectrumQueerMedia.com (SQM)—an internationally recognized LGBTQIA rights, media and creative arts advocacy organization—and an award-winning educator, human rights artivist, author, and community organizer. Kin founded the Oakland Pride Creative Arts & Film Fest, produces the Oakland Pride Run, Ball and Wellness Expo, and created the Queer Art Crawl. Kin also co-founded the Oakland Queer +Trans Open Mic—an internationally recognized self-care healing arts circle—and Co-Directs Omni: The Bi/Pan/Trans Women and Transmen of Color Network. Last Summer, Kin was awarded the 2018 Hear Me Roar Humanitarian Award and was selected as the 2018 SF Pride Grand Marshal by international community vote.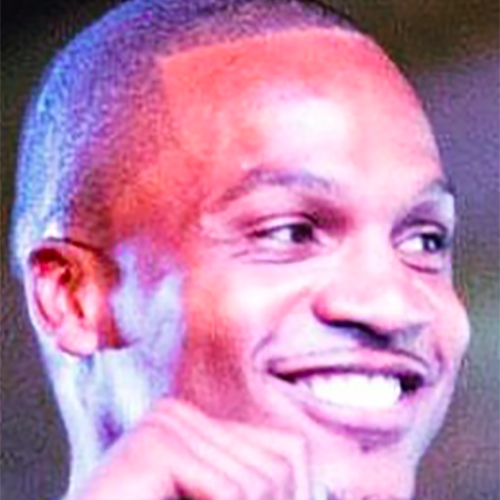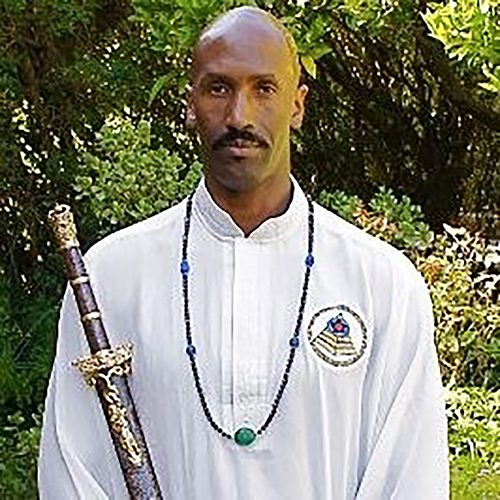 Sifu William Lewis
Sifu William Lewis has practiced Martial Arts for over 45 years, teaching Internal Kung Fu mechanics and principles for Health and Self Defense. Specializing in Xing Yi (Mind Boxing), Pao Chui (Canon Fist) and Chi Gung (Moving Meditation), he has worked with health care facilities, juvenile and adult corrections departments, the UC Berkeley Student Learning Center, the San Francisco Symphony, and the International Martial Arts Federation. He is one of the International Martial Artists featured in the books Nei Jia kwan: Internal Martial Arts and African American Internal Martial Arts Masters and was also inducted into the Martial Arts Hall of Fame. He is available for seminars, workshops, and private lessons.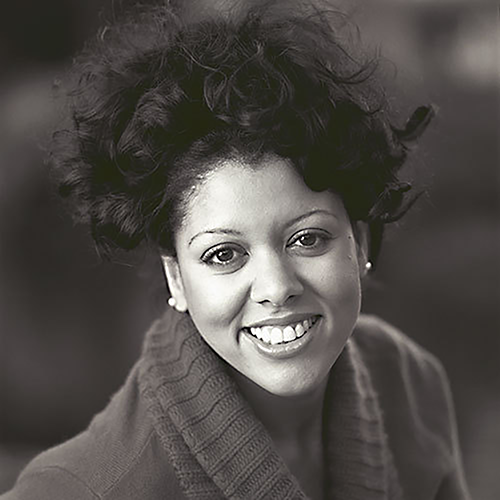 Kim Nalley
Kim Nalley was discovered by Michael Tilson Thomas, who recorded her first album and invited her to sing with the San Francisco Symphony. Subsequently, she went on a worldwide tour, garnered effusive international press and awards, and ranked high on the Jazz charts and Gavin Report for her many albums. She had a background in classical music before switching to Jazz for the freedom it provided. Her album "Blues People"—about Black protest, with liner notes by Waldo Martin—has received praise and censure for songs about Trayvon Martin and Michael Brown. She has been shortlisted for a Grammy and is the former jazz club owner of Jazz at Pearl's, a produced playwright, and a Ph.D. candidate in history at UC Berkeley.
Ugo Nwokeji
Professor Nwokeji was educated at the University of Port Harcourt, Obafemi Awolowo University, Memorial University of Newfoundland, and the University of Toronto. He came to Berkeley in 2003 after four years as an assistant professor of History at the University of Connecticut. His research deals with the cultural history and political economy of Africa since 1500, with particular focus on international commerce in the Nigerian Niger Delta and its hinterland. This research is placed in the contexts of the Atlantic world and globalization. His book, The Slave Trade and Culture in the Bight of Biafra: An African Society in the Atlantic World (2010), won the 2011 African American Studies Association Melville J. Herskovits Book Prize.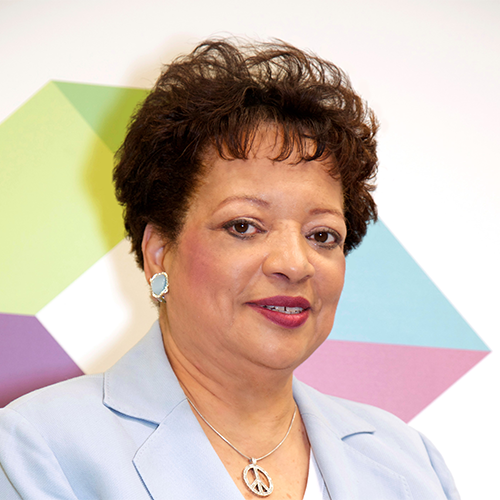 Sidalia Reel
Dr. Sidalia (Sid) Reel recently retired as Director of Staff Diversity Initiatives in Berkeley's Equity & Inclusion Division. Charged with implementing programs and policies to foster an inclusive and welcoming work environment, she co-founded the Next Opportunity at Work Conference; managed the campus-wide Multicultural Education Program; and consulted with departments and teams on equity and inclusion topics. She is a recipient of both an individual and a team Chancellor's Outstanding Staff Award for these efforts. Prior to UC Berkeley, she spent over 20 years leading corporate global diversity and inclusion organizations. A Berkeley native, she earned an EdD at USC, an EdM at Harvard, and a BA in Sociology at Scripps.