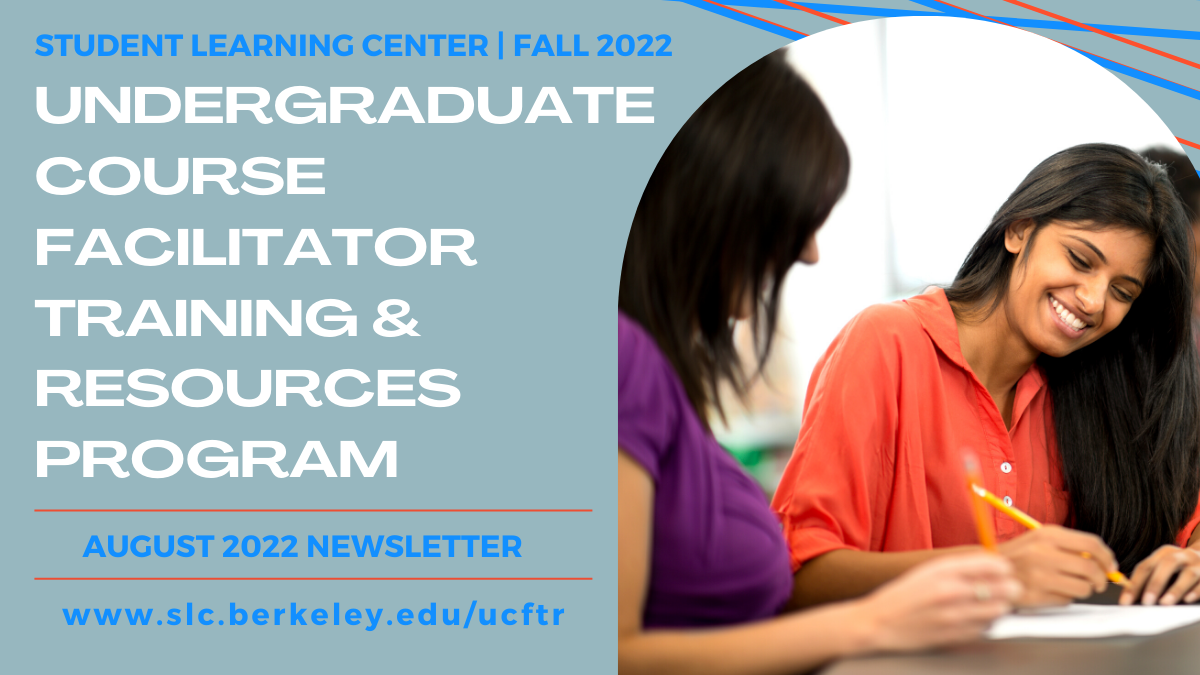 Happy First Week of Classes, DeCal facilitators!

We hope that your summer was restful and that your Fall semester is off to a wonderful start! 

For those of you offering your course this Fall, I imagine that you have been pouring a lot of your best thinking and effort into preparing your DeCal. Thank you for your work enriching Cal's curriculum and intellectual community! 

For those of you who are just delving into the world of DeCal course creation, thank you for taking the plunge! I can't wait to see what DeCals you will be facilitating in the future. 

Whether you are a first-time facilitator or a DeCal facilitator veteran, the UCFTR program has got your back! Please read on for more information about how you can connect with us. Additionally, if you know anyone who is interested in starting their own DeCal, feel free to share this Newsletter with them!
---
Fall 2022 Services
Partner with the UCFTR program this semester to create a DeCal or take your course to the next level! Our services include: 
| | | |
| --- | --- | --- |
| | | |
| Complete mandatory training, strengthen facilitation skills and connect with fellow facilitators. | Learn more about the DeCal program and get started with the DeCal proposal process! | Ask questions, request feedback and receive 1:1 support to build and sustain a successful DeCal! |
---
Reach out to slc-ucftr@berkeley.edu(link sends e-mail) if you have any questions or if we can provide any support!
Want to sign up to receive this newsletter in your inbox? Register to be part of our listserv!