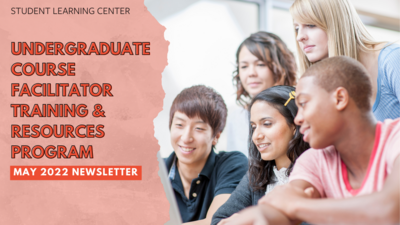 Congratulations on making it to the last week of classes! In a semester marked by uncertainty and constant change, thank you for staying committed to your DeCal, whether you are currently facilitating it or working through the proposal process to bring it to fruition. 
As we enter RRR week, please make sure to take care of yourself, attend to your wellness, and find moments to rest so that you can finish the semester on a high note! 
Even though the semester is winding down, UCFTR services are ramping up! Please read our latest newsletter to learn more about our end-of-semester offerings and opportunities to interface with us during the summer!
Have questions or want to get connected with UCFTR? If so, email us at slc-ucftr@berkeley.edu! Want to sign up to receive our newsletter in your inbox? Register to be part of our listserv!